Why Kenergon®?
Kenergon® is the partner of long-lasting pleasure and fulfilment. This delay spray hands a man control of his ejaculations: a simple, effective measure to adopt before engaging in coitus!
Pleasure
for longer
Delayed ejaculation without diminishing a couple's sensations of pleasure.
A simple,
discreet gesture
Colourless, odourless, non-sticky formula. The product can be applied before intercourse by the man himself or become an playful element of foreplay.
Proven efficacy
Longer and more frequent intercourse, more fulfilling for both partners*.
Restored confidence
Ejaculation under control, no more fear of coming too quickly. Carefree intimate relations.
*The efficacy of Kenergon® has been shown in a clinical study conducted in 52 patients, treated during one month.
Spray
Spray only the glans. 3 to 4 shots are generally sufficient. Never exceed 8 shots.
Wait 5 minutes
The desensitization effect takes 5–10 minutes to be felt.
Your turn to play!
Longer lasting intercourse means longer lasting pleasure thanks to controlled ejaculation.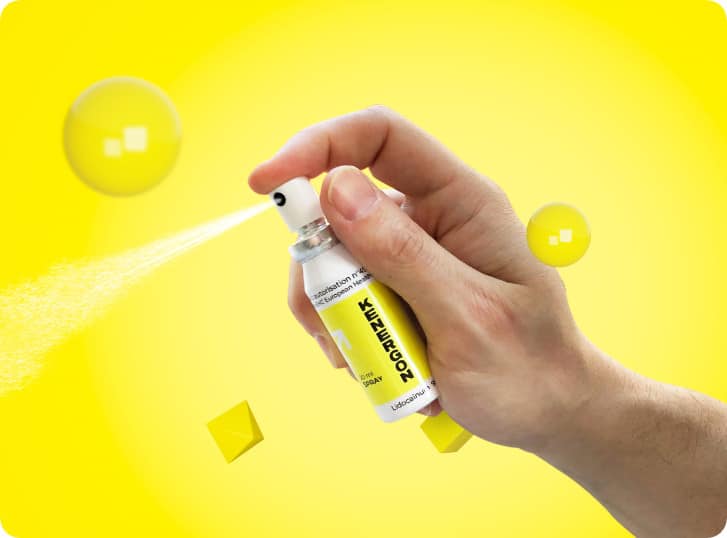 See the explanatory brochure
Kenergon® is a delay spray whose main active ingredient is lidocain. It temporarily subdues hypersensitivity in the male organ, offering better control over ejaculation.
Main active ingredient: Lidocaine (One gram of Kenergon® contains 95mg of Lidocaine)..
Excipients : Preservatives E216, E218, Aromatica. Contains no CFCs.
A Kenergon® spray bottle contains 180 shots, sufficient for around 45 times. Perfectly compatible with the use of a condom.
Kenergon® is an authorized medical product. Ask your pharmacist for advice and read the instructions in the package. Discount category: D.
See instructions in package